HOUSEBOAT 1998

9th ANNUAL BULL SHOALS LAKE HOUSEBOAT TRIP!!!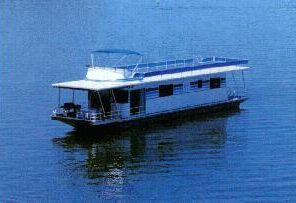 WOW!!! Was it a GREAT time or what? This year's annual Bull Shoals Lake HouseBoat Trip was another TWO HB venture! As is our record ... the weather cooperated and ALL had great FUN, way more more FOOD than needed and a "rip-snorting" good time!! We had 19 people aboard TWO HouseBoats along with two competition ski boats and a couple of SeaDoos. Just add water and you can't go wrong! The weekend crew was there from Friday to Monday and then like last year, my parents and two cousins from Kentucky came aboard for the rest of the week ... and my sister joined us as well.

I will be posting the pictures in the next two weeks so please check back then.
GO BACK TO TOP OF PAGE

Send email to:
LarryG

Last Update: 22 AUG 2005
Thanks for stopping by

!